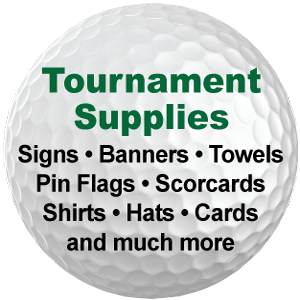 Everything you need to run a successful event; from signs to pin flags, towels, mulligan cards, raffle tickets, shirts, caps and more.
Click the Golf Ball to link to our promotional products page.  You can view and order our products online from the CdgLinks Showroom.  We also have 1000's of additional branded products available on the site in addition to the golf items.  Feel free to contact us if you have any questions… we provide free golf tournament consultation.
If you prefer to speak with someone instead of ordering through our ecommerce site, contact us at 817-447-4450, or email info@cdglinks.com.  If you don't see what you are looking for in the golf showroom or in our larger catalog, let us know… we can probably get it for you!